Julian Assange arrested and held in London
By Bo Leung and Earle Gale in London | China Daily Global | Updated: 2019-04-12 09:04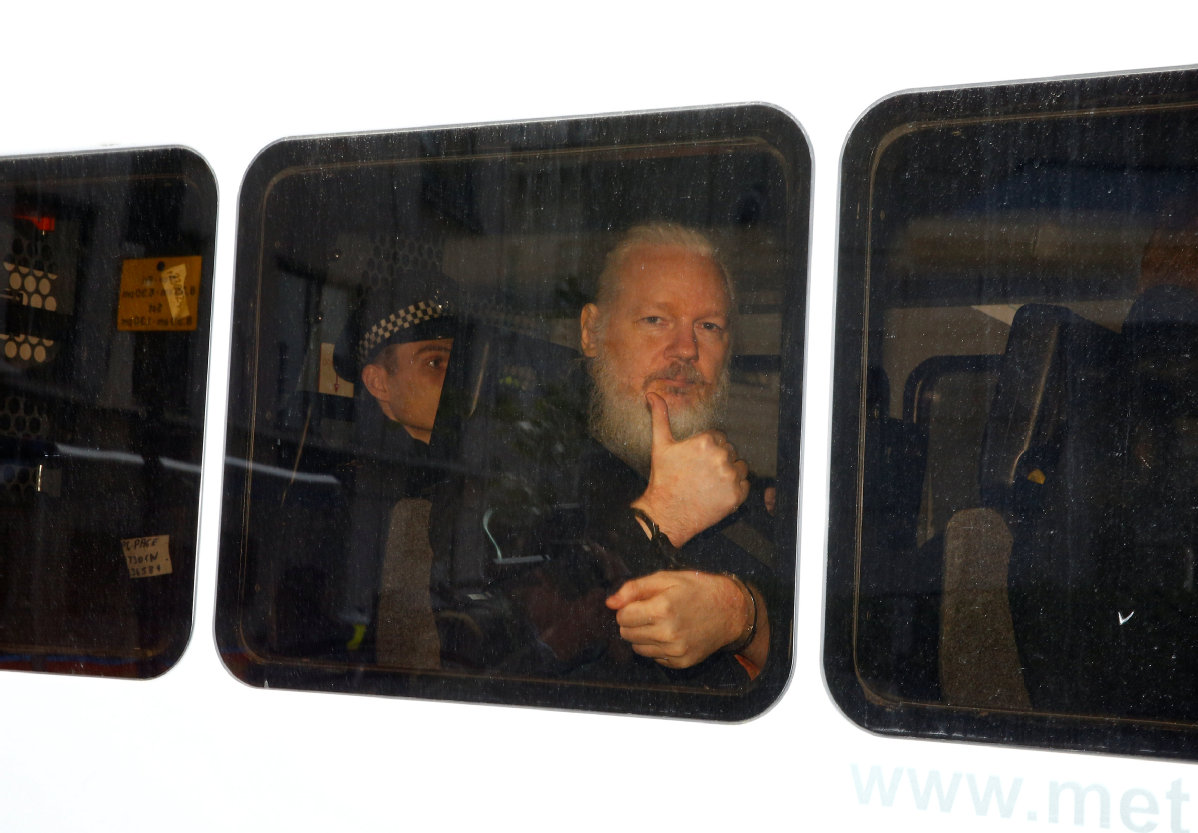 WikiLeaks co-founder Julian Assange appeared in a London courtroom on Thursday to fight a United States extradition request and answer to a charge of breaching UK bail conditions.
His dramatic court appearance followed his arrest at the Ecuadorian embassy in the UK capital, where he had spent almost seven years beyond the reach of the authorities after being granted asylum.
Judge Michael Snow found him guilty of breaching earlier bail conditions and remanded him in custody until May 2 for sentencing, for which he could face up to 12 months in prison.
The court also told the United States to produce relevant documents before June 12 in connection to its request for Assange's extradition on charges related to alleged computer hacking.
Assange's lawyer complained after his arrest that he had not had a chance to properly defend himself before his asylum status was revoked.
The Metropolitan Police Service said in a statement that Assange was arrested on an outstanding warrant that Westminster Magistrates' Court had issued on June 29, 2012, after he had failed to surrender to the court.
Assange was initially taken to a central London police station and held there before he was presented to Westminster Magistrates' Court where he pleaded not guilty to the charge of skipping bail.
The US justice department subsequently confirmed it had issued an extradition request and said he faces up to five years in jail if convicted of the hacking offense.
The Met Police said they were "invited into the embassy by the ambassador, following the Ecuadorian government's withdrawal of asylum".