Trump to attend 75th anniversary of Normandy landings in France
Xinhua | Updated: 2019-04-12 09:06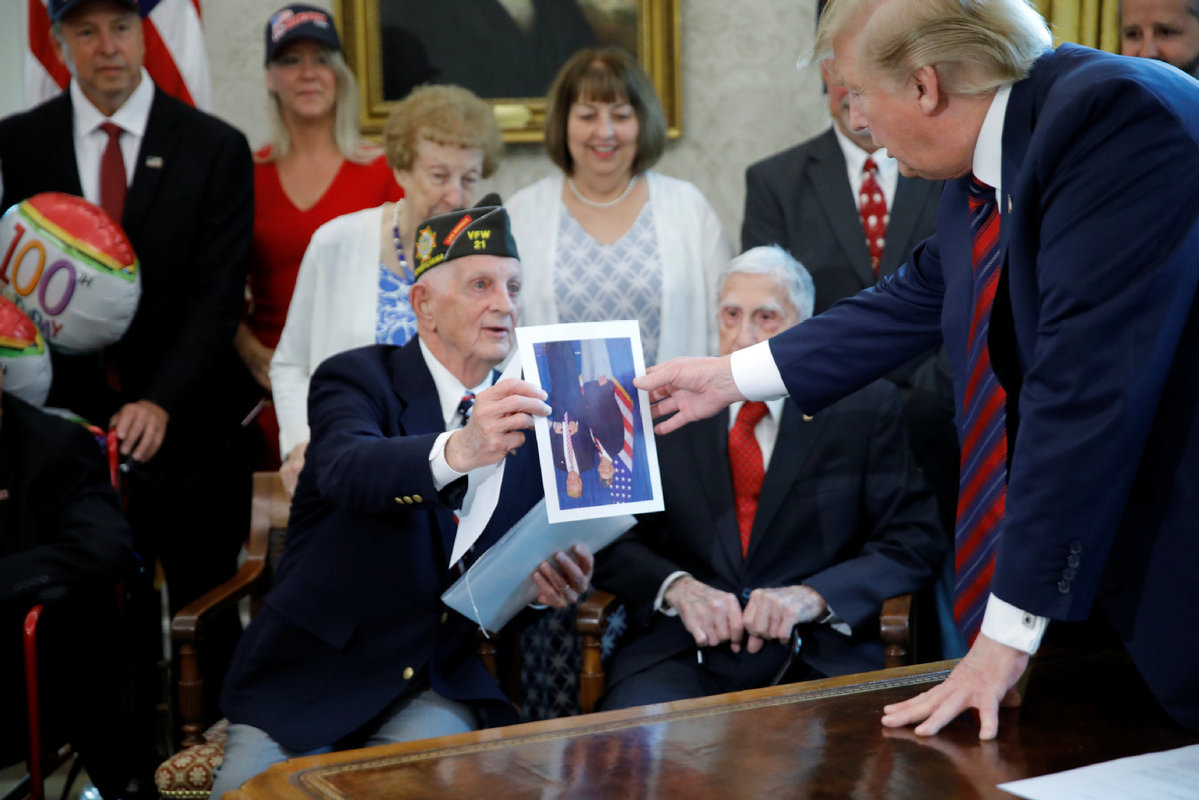 WASHINGTON - US President Donald Trump said on Thursday that he will attend the ceremonies to be held in France later this year for commemorating the 75th anniversary of the Normandy landings.
Trump made the remarks when asked by a World War II veteran at the Oval Office in the White House.
"I'll be there," he said.
The Normandy landings, an unexceptionally big military operation launched by the Allied troops, commenced on June 6, 1944, breaking Nazi Germany's grip on France and changing the course of history during the World War II.
Trump made a trip to France for the 100th anniversary commemorations of the end of World War I last November.
He has frequently criticized European members of the North Atlantic Treaty Organization for failing to meet the official annual defense spending target of 2 percent of gross domestic product set by the organization.