Xinjiang win on road, leading Liaoning 2-0 in CBA semis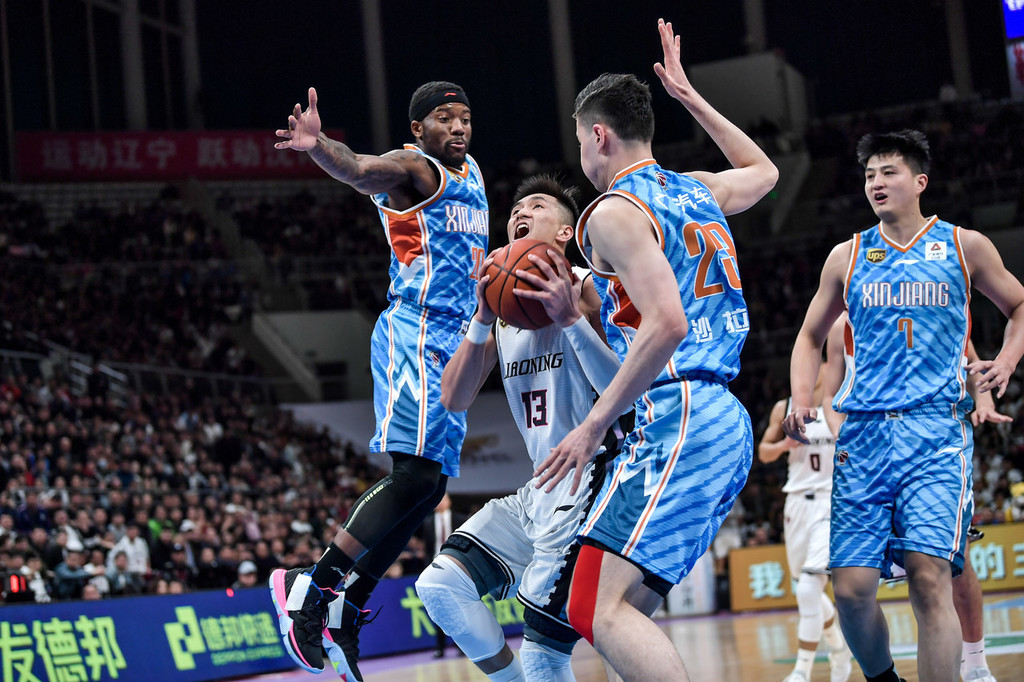 SHENYAG - Jarnell Stokes' double-double helped Xinjiang to beat Liaoning 109-100, leading 2-0 in their best-of-seven semifinals of the Chinese Basketball Association (CBA) league here on Thursday.
Stokes had 27 points and 12 rebounds, Kay Felder scored a game-high 28 points for Xinjiang, while Liaoning guard Lester Hudson made the team-high 24 points against one assist.
Liaoning forward He Tianjv, a surprising starter, marked his performance of a season-high 16 points, including five 3-pointers.
"Liaoning pushed us into trouble in the first half," Xinjiang head coach Adijiang said. "Fortunately, we made the adjustment in the second."
Liaoning had a 6-point lead into the second half, but lost the pace and became slack in defense as Stokes and Felder combined for 25 points in the single quarter to make it 84-82.
"We lost two home games and were in a tough situation. But we will not give up and hope to bring the semis back to Shenyang," Liaoning head coach Guo Shiqiang said.
Game 3 of the semis will shift to Xinjiang on April 14.